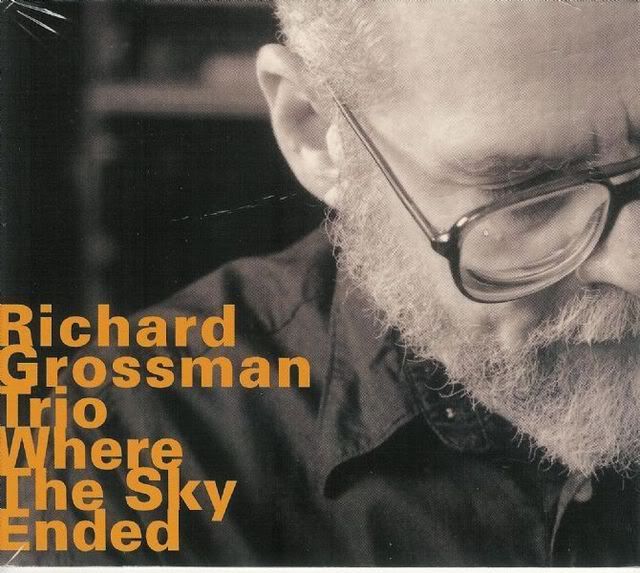 Durante todo o mês de Fevereiro, há saldos na net-distribuidora suiça
DiscPlus
. Sobre discos da conterrânea marca
Hat Hut
(hatHOLOGY) oferecem 30% de desconto. Nada mau. Há 121 títulos para escolher e agarrar. Poucos posso picar, porque, felizmente,
chapéus
destes é o que não falta cá em casa. Uma recomendação? Pois seja: os dois discos do pianista norte-americano
Richard Grossman
(1937-1992),
Even Your Ears
(1992) e
Where the Sky Ended
, este último, a reedição de
Remember
(Magnatone, 1994) - ambos em trio com
Ken Filiano
(contrabaixo) e
Alex Cline
(bateria).
Duas maravilhas da criação improvisada que passaram ao lado de muito boa gente e é uma pena que assim tenha sido. A DiscPlus pede € 6 e 2 cêntimos por cada um...
"What more can I tell you? That the guy was without doubt the most important jazz pianist to die since Thelonious Monk, or jazz figure at large (cut off in full creative flight) since Albert Ayler? I say that, you'll think I'm nuts. But enough about dying... and 'importance'. Artists like Richard Grossman don't have a gift, you have a gift: you receive it. Receive this now that you may wake other mornings, many mornings, and not only breath but SIGH." - Richard Meltzer.