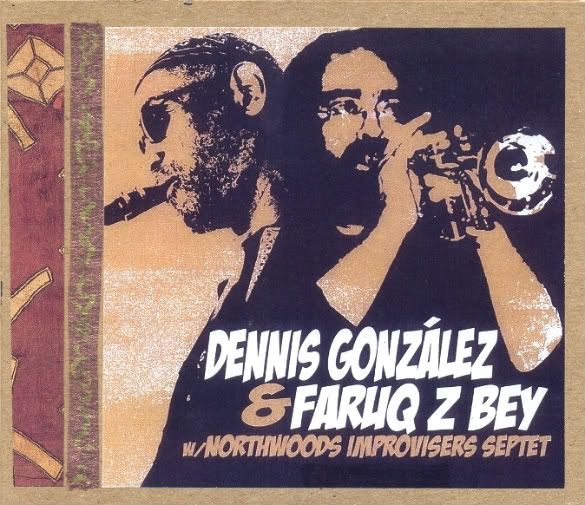 "Hymn for Tomasz Stanko", by Dennis Gonzalez and Faruq Z. Bey with Northwoods Improvisers Septet, recorded in November 2004 and March 2005 in Michigan, is the newest release from Italy's Qbico Records (Qbico 82). Gonzalez, whose recent work has transcended the genres of jazz, has teamed up with Detroit saxophonist Bey, as well as reedmen Skeeter Shelton (son of renown Chicago drummer Ajaramu and the keyboardist/singer Amina Claudine Myers) and Mike Carey, both also from Detroit, along with the grounbreaking Michigan trio Northwoods Improvisers to present a rhythmic and melodic African-tinged release. The music is available on 180 gram vinyl LP's, and on a limited-run gold disc CD, with each cover totally handmade and one-of-a-kind, by bassist Mike Johnston of Northwoods Improvisers.

Faruq Z. Bey is best known for being the leader of the legendary Griot Galaxy (the jazz band founded in 1972 with drummer Tani Tabbal, bassist Jaribu Shahid, and saxophonists Anthony Holland and David McMurray) until Bey's tragic motorcycle accident brought the group to an end in 1985.


"Renegade Spirits", by Dennis Gonzalez with Famoudou Don Moye, recorded in June 2008 in Dallas, is the first release from Asheville, North Carolina's Furthermore Recordings. Gonzalez, whose recent work has transcended the genres of jazz, has teamed up with Art Ensemble of Chicago drummer Moye, as well as reedman Tim Green (saxophonist with The Neville Brothers and Peter Gabriel) and Gonzalez's sons Aaron on bass and Stefan on drums to present a rhythmic and melodic two-drummer release.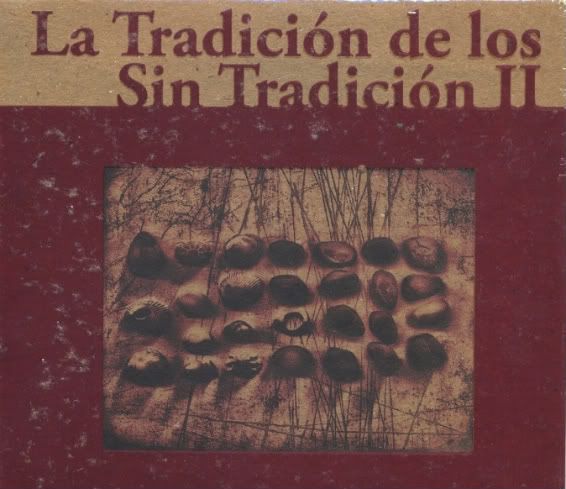 "La Tradicion de los Sin Tradicion II (The Tradition of Those Without Tradition)": In November of 2006, trumpeter Dennis Gonzalez's son, drummer Stefan Gonzalez traveled to Mexico City to lead a 3-night series of concerts with 11 of Mexico City's best improvisers. Included in this recording are Alvaro Pedroso - laptop / Juan Pablo Villa - voice / Angelo Moroni - voice, percussion / Itzam Cano - bass / German Bringas - sax, found objects, trumpet. Also on this CD are pieces by Tatsuya Yoshida, Shelley Hirsch, and German Marsttat.