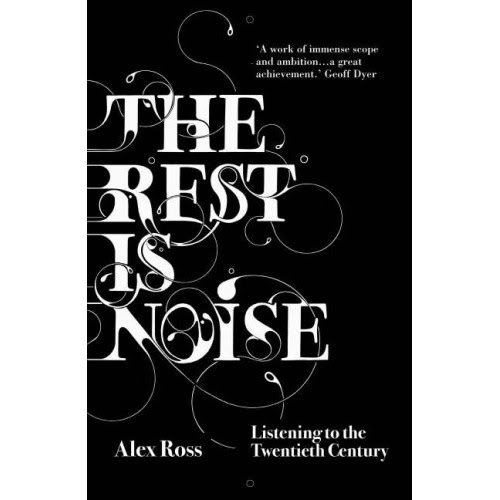 «The Rest Is Noise: Listening to the Twentieth Century [Alex Ross] is a voyage into the labyrinth of modern music, which remains an obscure world for most people. While paintings of Picasso and Jackson Pollock sell for a hundred million dollars or more, and lines from T. S. Eliot are quoted on the yearbook pages of alienated teenagers across the land, twentieth-century classical music still sends ripples of unease through audiences. At the same time, its influence can be felt everywhere. Atonal chords crop up in jazz. Avant-garde sounds populate the soundtracks of Hollywood thrillers. Minimalism has had a huge effect on rock, pop, and dance music from the Velvet Underground onward (...)».
The Rest is Noise...
ou Noise, que vai dar ao mesmo, mas é mais barato.