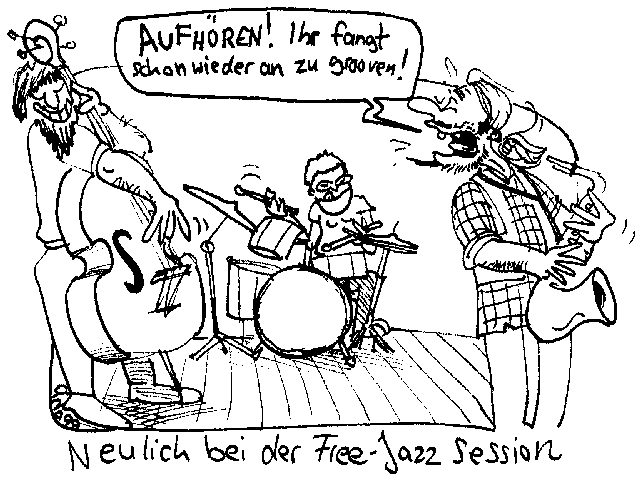 Free-jazz, avant-garde jazz, european free improvisation... está a correr um inquérito na net sobre estas matérias, dirigido a músicos. Faz parte de um projecto de investigação a realizar por Gokhan Ertug (PhD Candidate in Organizational Behavior), de Singapura, Malásia. (O boneco é de Ina Becker)

This survey is part of a research project that studies the sources, dynamics, and consequences of status among free-jazz musicians between the years 1989 and 2004.
For convenience, I use free-jazz throughout the survey to encapsulate the genres knowns as free-jazz, avant-garde jazz, or European free improvisation. Conversely, free-jazz, as I use it here, does not include mainstream or straightahead jazz or the more recent, related or not, genre of eai.
Status is a concept similar to stature, prestige, or reputation. When answering questions relating to status, you might want to think about these words as well if they help you.